Spring continues its inexorable advance in Possum Valley. Monday is here one more time and the opportunity for science talk is here again. Time to brighten your day with selections from science sites around the globe. New discoveries, new takes on old knowledge, and other bits of news are all available for the perusing in today's information world. Today's tidbits include remains of extinct giant camel discovered in Canadian High Arctic, green tea extract interferes with formation of amyloid plaques in Alzheimer's disease, dust mites demonstrate reversible evolution, and new technology makes for better imaging and communication.
Pull up that comfy chair and grab a spot near the window. There is always plenty of room for everyone. Another session of Dr. Possum's science education, entertainment, and potluck discussion is set to begin.
Featured Stories
Remains of an extinct giant camel extend the known range of the species to the Canadian High Arctic.
The camel bones were collected from a steep slope at the Fyles Leaf Bed site, a sandy deposit near Strathcona Fiord on Ellesmere Island. Fossils of leaves, wood and other plant material have been found at this site, but the camel is the first mammal recovered. A nearby fossil-rich locality at Strathcona Fiord known as the Beaver Pond site has previously yielded fossils of other mammals from the same time period, including a badger, deerlet, beaver and three-toed horse.

...

Full confirmation that the bones belonged to a camel came from a new technique called collagen fingerprinting that was pioneered by Dr. Mike Buckley at the University of Manchester in England. Profiles produced by this technique can be used to distinguish between groups of mammals.

...

The collagen profile for the High Arctic camel most closely matched those of modern camels, specifically dromedaries (camels with one hump) as well as the Yukon giant camel, which is thought to be Paracamelus, the ancestor of modern camels. The collagen information, combined with the anatomical data, allowed Rybczynski and her colleagues to conclude that the Ellesmere bones belong to a camel, and is likely the same lineage as Paracamelus.
Alzheimer's disease
is an increasing problem in our aging population leading to dementia and eventually death as the brain dysfunction progresses, but maybe there is hope on the horizon.
Researchers at the University of Michigan have found a new potential benefit of a molecule in green tea: preventing the misfolding of specific proteins in the brain.

The aggregation of these proteins, called metal-associated amyloids, is associated with Alzheimer's disease and other neurodegenerative conditions.

...

The specific molecule in green tea, (—)-epigallocatechin-3-gallate, also known as EGCG, prevented aggregate formation and broke down existing aggregate structures in the proteins that contained metals—specifically copper, iron and zinc.
Now we wait for clinical trials and any results in the human patient. Let us hope this one turns out well.
According to standing evolutionary theory once a species develops new characteristics reversion to the old standard is not possible. Dust mites are proving that theory to be wrong.
Despite their huge impact on human health, the evolutionary relationships between these speck-sized creatures are poorly understood. According to (researchers) Klimov and OConnor, there are 62 different published hypotheses arguing about whether today's free-living dust mites originated from a free-living ancestor or from a parasite—an organism that lives on or in a host species and damages its host.

In their study, Klimov and OConnor evaluated all 62 hypotheses. Their project used large-scale DNA sequencing, the construction of detailed evolutionary trees called phylogenies, and sophisticated statistical analyses to test the hypotheses about the ancestral ecology of house dust mites.

On the phylogenetic tree they produced, house dust mites appear within a large lineage of parasitic mites, the Psoroptidia. These mites are full-time parasites of birds and mammals that never leave the bodies of their hosts. The U-M (University of Michigan) analysis shows that the immediate parasitic ancestors of house dust mites include skin mites, such as the psoroptic mange mites of livestock and the dog and cat ear mite.
The ongoing rapid
advances in the field of electronics
took another step this week with the announcement of a new electron field emitter technology.
While thermionic electron sources such as the hot filaments inside cathode ray tubes have largely been replaced by LEDs (light emitting diodes) and liquid crystals for display screens and televisions, they are still used to produce microwaves for radar and X-rays for medical imaging. Thermionic sources use an electric current to boil electrons off the surface of a wire filament, similar to the way an incandescent light bulb uses an electric current to heat a wire filament until it glows.

And like an incandescent light bulb, thermionic sources are generally not very energy efficient. It takes a lot of power to boil off the electrons, which spew in every direction. Those that aren't lost have to be captured and focused using a complicated system of electric and magnetic fields. Field emission electron sources require much less power and produce a much more directional and easily controllable stream of electrons.

...field emitters hold the potential to enhance the resolution and quality of X-ray images and allow for new modes of detection.
Knucklehead's Photo of the Week


©Knucklehead, all rights reserved, presented by permission.
Other Worthy Stories of the Week
Infrared images of penguins
Scientists discover 18kg Antarctic meteorite
The birth of a giant planet?
Lizards facing mass extinction from climate change
Black hole collision may have caused celestial fireworks several million years ago
Excess dietary salt identified as autoimmune trigger
Nullabor cave slime
Wooly rhino shows Britain was once a frozen tundra
Cassini makes last close flyby of Saturnian moon Rhea
Hubble finds birth certificate of oldest known star
Measuring the universe more accurately than ever before
Using photosynthesis to make chemical compounds
Engineers develop techniques to improve the efficiency of cloud computing infrastructure
Siberian fossil revealed to be one of the oldest known domestic dogs
For even more science news:
General Science Collectors:
Alpha-Galileo
BBC News Science and Environment
Eureka Science News
LiveScience
New Scientist
PhysOrg.com
SciDev.net
Science/AAAS
Science Alert
Science Centric
Science Daily
Scientific American
Space Daily
Blogs:
All-GeoGeology and Earth science
Cantauri Dreams space exploration
Deep Sea News marine biology
List of Geoscience Blogs
Science20.com
Science Blogs
Space Review
Scientific Blogging.
Space.com
Techonology Review
Tetrapod Zoology vertebrate paleontology
Wired News
Science RSS Feed: Medworm
The Skeptics Guide to the Universe--a combination of hard science and debunking crap
At Daily Kos:
This Week in Science by DarkSyde
Overnight News Digest:Science Saturday by Neon Vincent. OND tech Thursday by rfall.
All diaries with the DK GreenRoots Tag.
Astro Kos
SciTech at Dkos.
NASA picture of the day. For more see the NASA image gallery or the Astronomy Picture of the Day Archive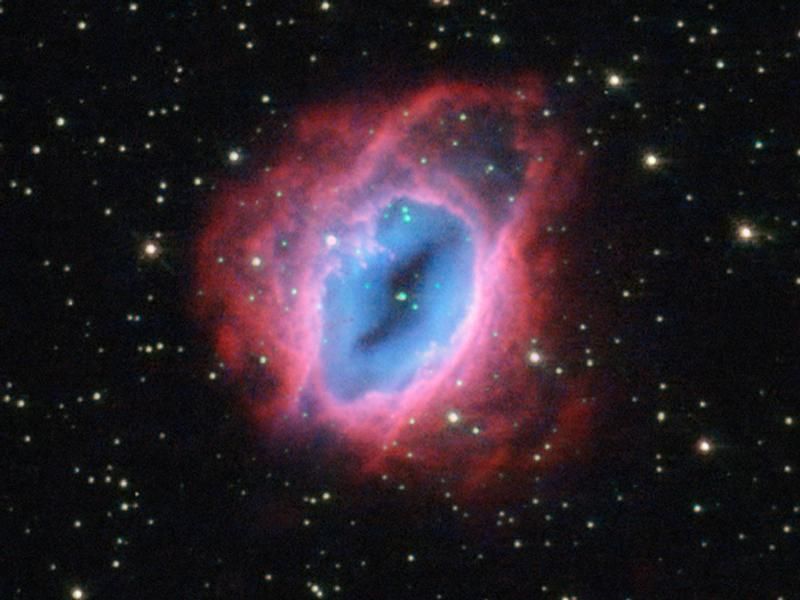 ESO 456-67, NASA, public domain